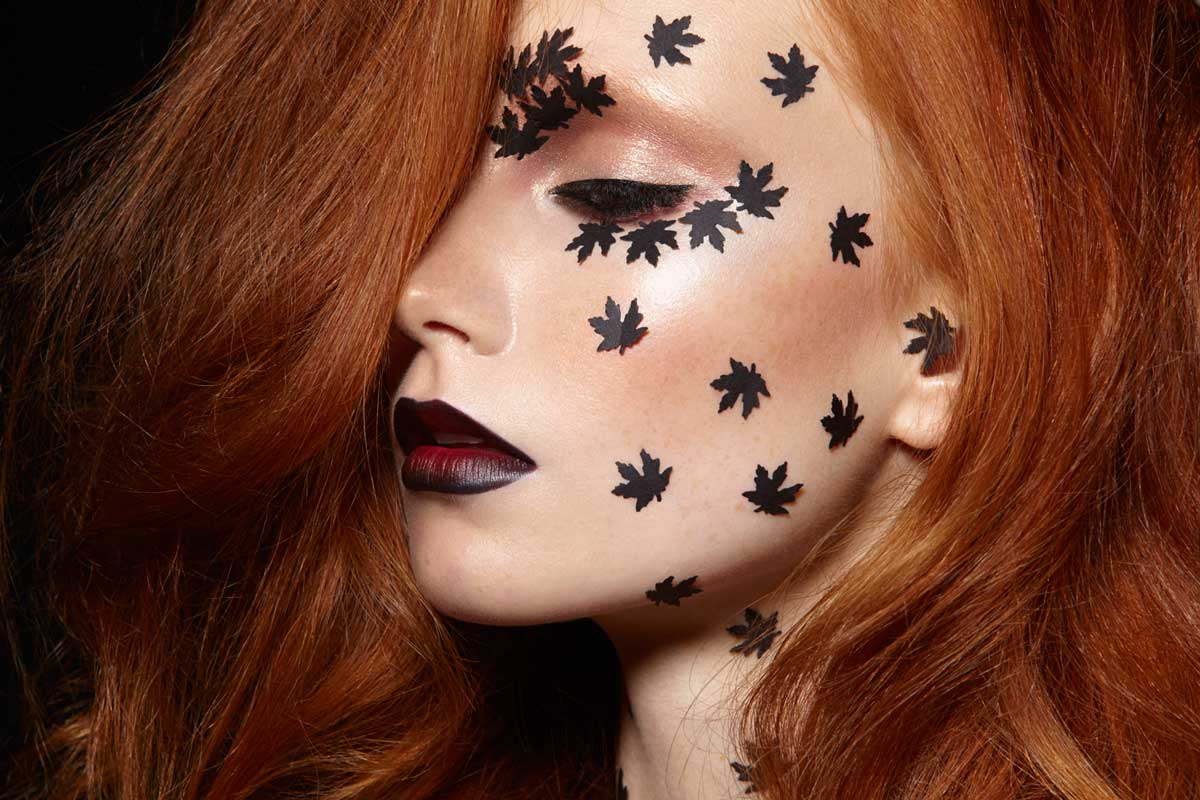 Our first Artist Workshop will be held by Mari Shten, who is known as one of the most innovative makeup artists (Nylon Magazine) and coolest makeup artists to follow on Instagram (BuzzFeed)!
Mari graduated from MUD in 2009 and has built her impressive career ever since.

Mari approaches make-up as an artist's tool to create shapes and balance the face. "I like to create a flawless look that brings out the best features of the face. I love to see the skin of the person, not the make-up. Perfect skin, seamless blending and clean lines are the key elements of my makeup".
1 Day Creative Make-up Workshop
1. Introduction
2. Experience and Education
3. Understanding of Beauty
4. Classic Beauty to Creative Beauty (Rules to no Rules)
5. Inspiration, Story, Looking outside the Box
6. Creative Process – Developing Your Voice
7. Using Non Makeup Materials
8. Demo
9. Q&A
10. Hands On
Date: 15.8.15
Time: 10:00 - 18:00 o clock
Location: MUD Studio Berlin, Sredzkistr. 52, 10405 Berlin
Price: 180 EUR (tax included), Invoice via Banktransfer or Paypal beforehand (to secure your seat)

to book your seat -> hello@mud-studio.de
Minimum 6, max. 10 participants.
This is a workshop designed for MUD school graduates but also already experienced Make-up Artists.
Mari's work has been published internationally
L'Officiel Azerbaijan

L'Officiel Latvia

Vogue America

Vogue Mexico

Elle Italia

Elle Girl Russia

Harper's Bazaar Kazakhstan

Cosmopolitan USA

Cosmopolitan Russia

Marie Claire Spain

Marie Claire Indonesia

GQ USA

Glamour USA

Glamour Mexico

Hunger Magazine

People

Flaunt

Zink

Vanivades USA

Vanidades Mexico

Vanidades Puerto Rico

Gotham Magazine

Industry

Makeup Artist Magazine

Callezioni Russia

On Makeup Magazine

History

Men's Fitness

New York Post

Refinery 29 Zine
Mari works with the world's best artist for the Fashion Weeks in new York, Milan and Paris. You can see her backstage at the shows like Chanel, Balenciaga, Balmain, Galliano, Ralph Lauren, Vera Wang, Prabal Gurgun, Donna Karan, Antonio Vacarello, Sass&Bide, Banana Republic, Tommy Hilfiger, Wiled Fox, Prete and Bruno, Elen Cassis, Mara Hoffman, Dolores Cortes, Luli Fama, Clair Pitbonne, Cividini, Angelo Marani, Diego Benetti, Idol Radec, Sonia Vera Swimwear, SkinGraft and others.
Mari has been creating red carpet looks for celebrities:
Mariah Carey, Hilary Duff, Katie Holmes, Christy Turlington, Alicia Silverstone, Cyntia Nixon, Nick Jonas, Elija Wood, Vanessa Hudgens, Amy Schumer, Aisha Tyler, Cecily Strong, Laura Benanti, Laverne Cox, Dashca Polanco, Laura Mvula, Carice Van Houten, Yael Stone, Charles Dance, Blanca Soto, Sarah Brown, Lauren Santo Domingo, Flavia De Oliveira, Elettra Wiedmann, Lauren Remington Platt, Inga Rubinstein.
Awards:
"10 Innovative Makeup Artists", NYLON.com, 2015
Makeup Artist Su Instagram: Mari Shten, Grazia Italia, February 2015
One of "The 18 Coolest Makeup Artists to Follow on Instagram", www.buzzfeed.com, 2013
Finalist in the Beauty/Fantasy Competition at the Twelfth Annual International Make-Up Artist Trade Show (IMATS) at the Pasadena Convention Centre, Los Angeles, June 2009.